OUR MISSION

We aim to enable accurate and shareable dental implant record-keeping, giving both practitioners and patients peace of mind.  In working with manufacturers, our goal is to increase the availability of dental implant component data, streamlining the process for both suppliers and their clients.
Be The Preferred Supplier To Clinicians Worldwide 
Are you reaching your preferred target audience through traditional channels? MyDentalImplantRecords can provide access to member clinicians and provide a platform to promote new products, recent catalogue updates, upcoming training, information sessions and more! All in an easy to use, digestible format.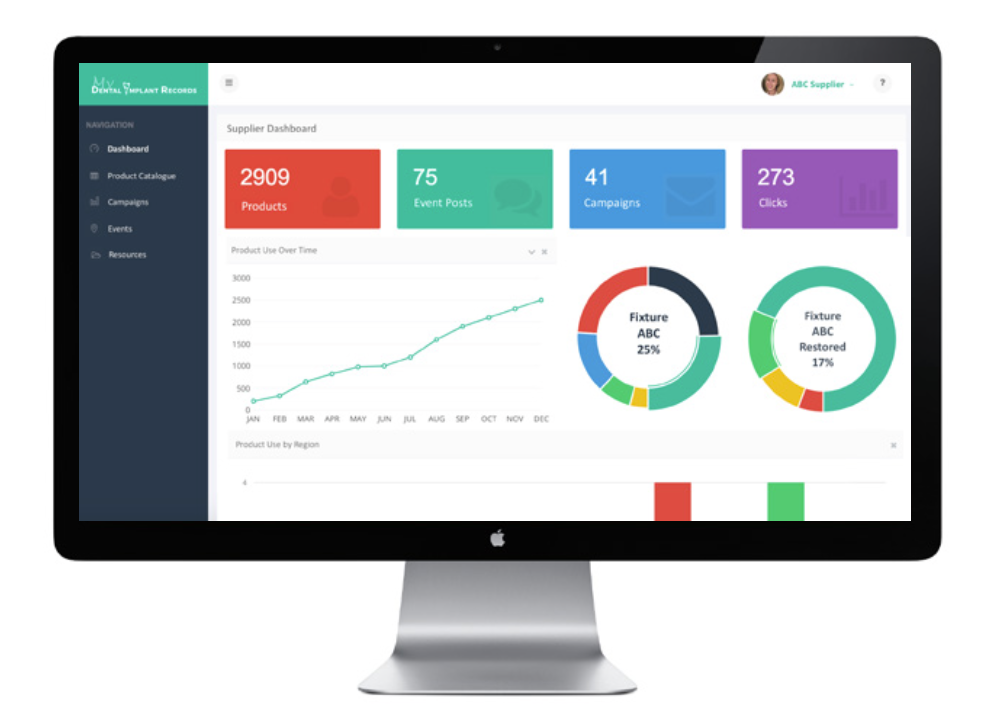 MANAGE PRODUCT CATALOGUE
Add, import and update a product catalogue that is made available to practicing clinicians in real-time.
MARKET TO CLINICIANS
Take advantage of the opportunity to present new products and services to clinicians.
SHARE UPCOMING EVENTS
Post upcoming training or congress details to the Events Center, available to all subscribing clinicians.
MONITOR SUCCESS
Analyze in-app campaign results, product adoption and application at a glance, right from your dashboard.
MAP PERFORMANCE OVER TIME
Get high-level insight on regional product demand, and repair rate by product type.
SAVE RESOURCES
Save your customer service department time by proactively reducing the number of requests for product identification.
Easy To Use
Import products in bulk, or use the friendly interface to create a new product entry Contact Us To Learn More!