Once a patient logs in and accepts the Terms of Services for using the Patient Portal, they will have real-time access to their dental implant record information.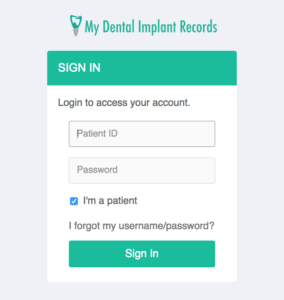 Patients can update their personal profile information, such as phone number, date of birth or email address.
Dental implant records will be listed in full, as they appear to the authorized clinician.  However, the patient will NOT have the ability to add or update details related to the implant records. This is reserved for consulting clinician only.