Your patient will be able to view only their own implant record and personal information. Their view will be similar to the Patient Details Summary you see when you view their file.
.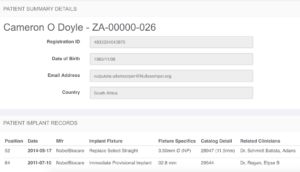 They will be able to print their records, but will not be able to edit or add any information. Only the individual who created the record has this ability.
Any practitioners you have shared their file with will be able to edit and/or add to their record.